We Need Your Votes!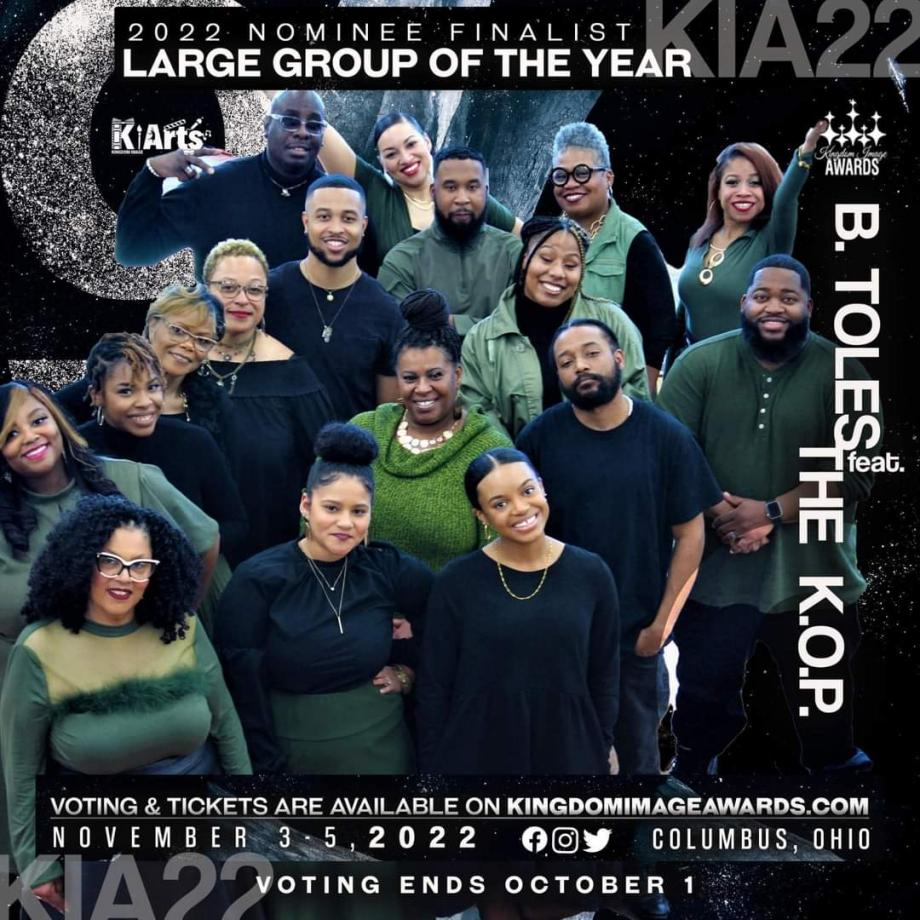 If He did it before, He can do it again, and so can You! I'm so excited to announce that our choir B. Toles and the Kingdom of Praisers has been nominated again as a Kingdom Image Award Nominee Finalist for Large Group Of The Year! Please go to
www.kingdomimageawards.com
and do y'all's thang. Let's bring it home again! Be blessed y'all! 😊
Young Hearts Academy
Young Hearts Academy has openings! Accepting ages 12 month to Pre-K & Before and After Care. CCDF accepted.
** Give us a call or email us for more information. **